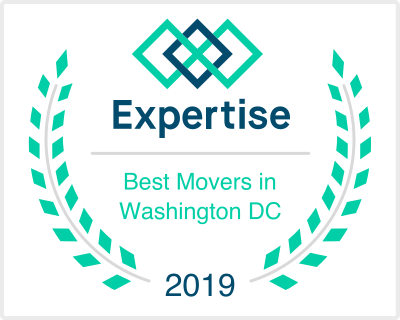 Well this is a nice surprise.
We've just been named the "Best Movers in Washington DC" by Expertise.
We were in the running with 144 other movers and were rated on 25 variables across six categories: Reputation, Credibility, Availability, Professionalism, and Experience.
Honestly, this is actually kind of humbling. We knew we were good – and we like to say that we were the best – but it's really something else to be told that we're indeed the best 🙂
Of course, we couldn't have done it without our customers. It's these people (and maybe even you're among them) who took the time to call us up, trust us with their belongings, and help our business grow.
It's our promise today to continue to live up to this award. We're here to learn from every experience and we're in it for the long run.
I'm excited to see what the future holds for all of us!
Thank you so much.